Residential Painters Sydney 
Are you searching for a residential painting services team in Sydney?
You do not have to look further because you are just at the right place. At Local Sydney Painting, we aim to provide the sleekest walls for your residence. As our highly qualified team is a master of making your interior and exterior look appealing, why don't you try it yourself? We keep your flawless finish look in mind and move the brush swiftly across your walls.
Before beginning the painting process, we discuss the finish you would like. Knowing your preferences, concerns, and priorities will help us create a plan for your future that will leave your family and friends green with envy. Include your specific requirements regarding budget, schedule, and aesthetics. We begin planning your dream home as soon as you and we decide on it.
Expertise
With years of experience, we have trained and employed the best residential painters in Sydney to paint houses. Our professional residential Painters in Sydney NSW can provide you with a home that looks great and makes a statement.
Exceptional Standard
Regardless of the size of the project, we make sure you work only with professional residential painters in Sydney NSW, who pay attention to every detail to deliver high-quality artistry. Our interior painters are trained and educated thoroughly to know every new painting technique that emerges.

Best for your Pocket
Furthermore, we consider all the costs your home will incur when you paint it. When you work with our house painters, you can rest assured that you won't be exploited. Even the most restricted budget can afford an excellent painting job at affordable prices. This eliminates any unexpected costs during or at the end of the project.

Swift Transformation
If you want to transform your residential property into a beautiful home, you can be assured that you are in the best hands with our residential painting services.

Certified Professionals
Furthermore, we are not only licensed to provide the services, but we also have insurance and workers' compensation so you can feel secure about our service.

Fast service
Our residential painting services are also promptly performed, so you do not need to wait years to see the results of our quality work. We put all the services in our contracts so that both parties understand what is expected.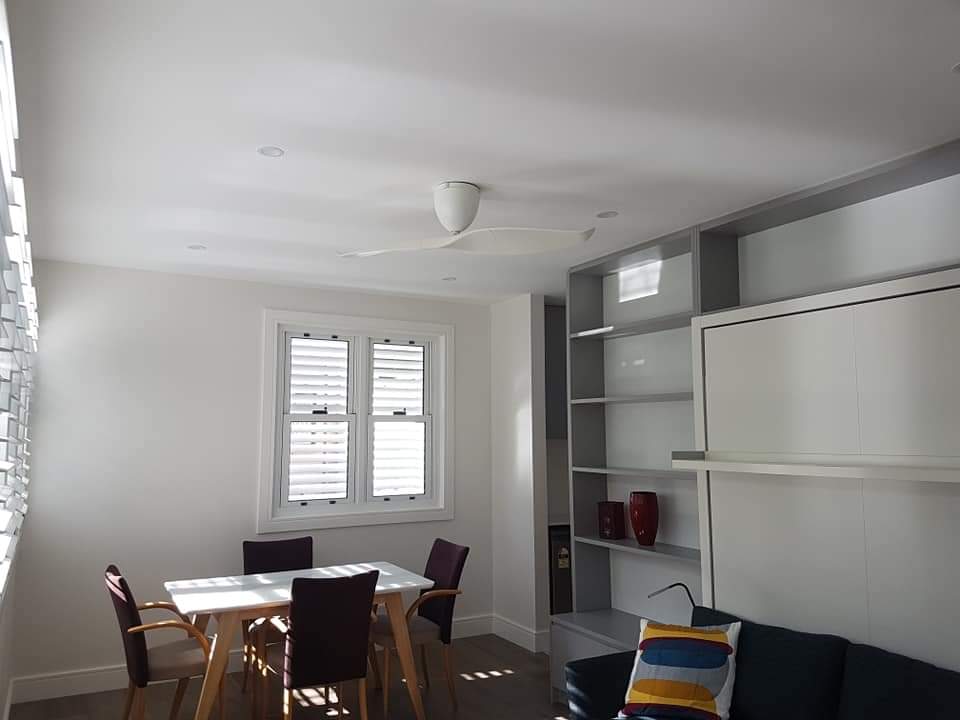 Our residential painters Sydney never fail to disappoint you. They will paint whatever place you ask them to. It includes
Interior
Exterior
Fences
Gate
Roof
We are Dedicated
Any industry stands out because of its unique characteristics. Now is the time to make your imperfect wall an example of perfection. We at Local Sydney Painting offer you almost all the essential residential painting services in Sydney that you may have been looking for weeks. We pay close attention to our work and to the walls you have. Our residential painting services ensure the customer's satisfaction. The paints we use are of the highest quality and environmentally friendly, unlike paints from other painting companies.
Give Your Home a New Look
Your old and dusty walls may give a vibe of darkness. You must
invest in its look and upgrade those old dusty walls to look
vibrant and appealing. Increase the appeal of your home with
residential painters Sydney. We use the best paints and excellent
crafts to make your home seem more luxurious.
Local Sydney Painting
We pride ourselves on quality painting from start to finish. Local Sydney Painting has experienced painters capable of painting both commercial and residential properties. Painting is one of the most effective and efficient ways to bring a sense of home and comfort to your home. Our team of experienced painters has been working with clients for years. Painting is one of the most effective and efficient ways to bring a sense of home and comfort to your home. Our team of experienced painters has been working with clients for years.
Painters from our company have painted and decorated homes, restaurants, retail stores, shopping centres, offices, schools, retirement villages, apartments, hotels, and motels throughout Sydney, NSW. Contact Local Sydney Painting today!