Interior Painters  Sydney 
Are you bored with the interior painting you have? Or did your interior painters do a bad job, and now the paint is coming off? Whatever the situation is, Local Sydney Painting is always here for the rescue. Interior makes up your home. If you are not concentrating on your interior, you are contributing to the decrease of the value of your home because a house with a bad interior is never considered good. Don't hesitate to call us when you are thinking of changing the interior painting in Sydney. You can receive a no-obligation, free quote from our interior painters with many years of experience. Moreover, we serve the entire metropolitan area of Sydney.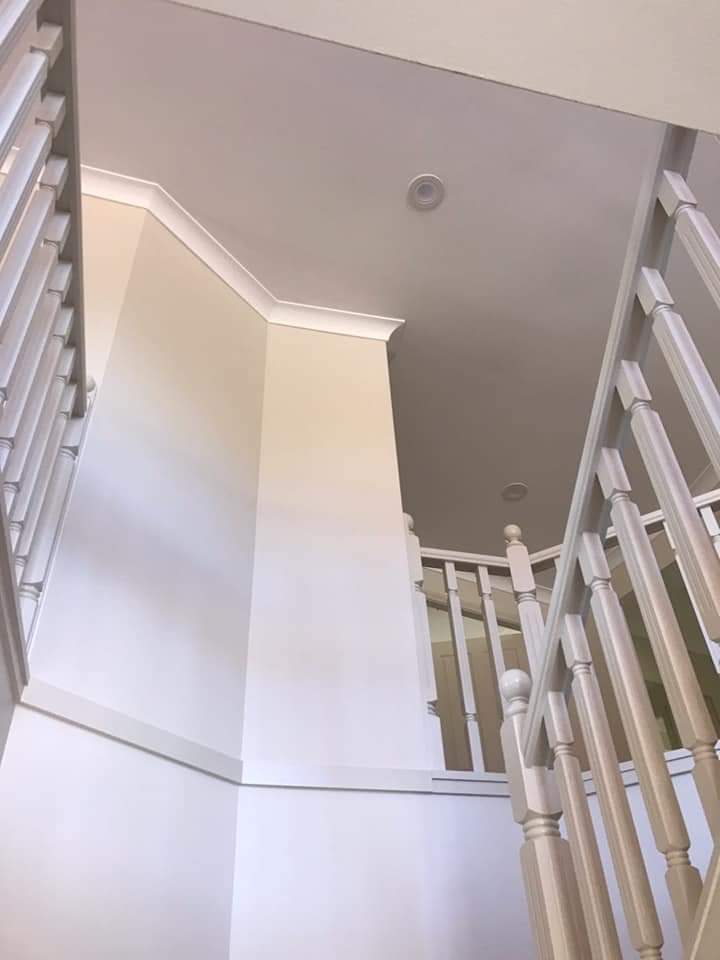 Our Featured Interior Painting Sydney Services
Getting your walls and ceilings painted is the beginning of what you get with our interior painting Sydney services.
It is our priority to understand what you are trying to accomplish before we even pick up a paintbrush or roller. Our designers work with you to determine design options, colour schemes, and paint quality based on our paint surfaces. As well as working within your budget, we provide a high-quality service.
You can choose from these interior items in your home to be painted:

Walls
Ceilings
Stairwells
Windows
Doors
Furniture
Arches
Skirting
Cornice
Kitchens
Bathrooms
Feature Wall
Why Do You Need Interior Painting?
It can make a huge difference to your home or office when you apply a fresh coat of paint. This will not only give it a new look, but it will give you instant results. Your home needs the best interior painting for the following reasons:
Enhance the value of your property
Getting rid of unwanted stains and marks
Pollution reduction
Maintain a healthy interior wall environment
Give the room a more aesthetically pleasing appearance

100% Satisfaction Guaranteed
The professional interior painters we employ take care of every painting job. Doing so can deliver high-quality results and meet our users' needs. Using our product quality, craftsmanship, and experience, we can provide expected results in a shorter turnaround time. We guarantee 100% customer satisfaction because of all these factors.

Professional Work
Getting a professional painter can have a huge impact on your home. Even though the results may appear the same from the outside, there is often a lack of details behind the scenes. That sounds awful. Get our professional interior painting services if you want a quality result. You will receive quality, guaranteed results when you hire professional interior painters Sydney. We assist you at every step, from consultation to colour themes. It may even be possible for us to help you estimate and adjust the interior painting cost. Let us know what residential or commercial painting job you need, and we'll provide you with a free quote. Your acceptance of the quote triggers our immediate start date.

Quality
It is our firm belief that quality is the key to success. As a result, the quality of the products we use is one of the most important elements of our job. Taking pride in the quality of the work we do is what sets us apart from other companies. Therefore, we are on our way to providing our customers with high-quality results and exceptional customer service.

Skilled Painters
Regardless of how complicated or large your painting job is, our skilled and experienced team of residential painting can handle it. Whether you're looking for the perfect interior paint colour scheme or the best interior paint finish for your home, our team of painters can help. Our objective is to create a welcoming, inviting, and comfortable interior for you and your guests.
Local Sydney Painting
The most dependable and skilled interior house painters Sydney offers will handle all aspects of your interior painting requirements. Local Sydney Painting provides a complete, affordable, creative, and comprehensive interior painting service that will make your house renovation a success.