Exterior Painters  Sydney 
Do you want a fabulous-looking home? Or do you want to increase the value of your property? The best idea to do so is by painting the exterior. Exterior painters are not hard to find, so be quick and make a move. Local Painting Sydney's most extraordinary exterior painting serviceskeep customers returning. The Local Sydney Painting are highly skilled house exterior painters.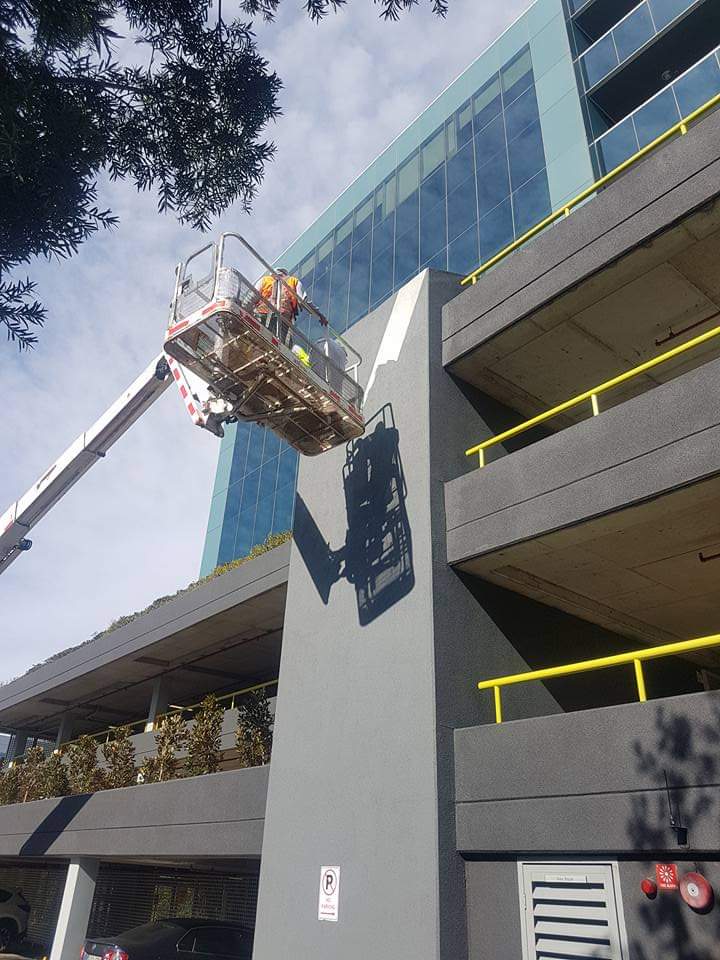 Exterior Painting Services
When painting your home's exterior and choosing exterior house painters, you should consider various factors. Depending on the weather, sunlight quality will be determined. Consequently, whenever you are doing a new painting creation, you should ensure that these factors are taken into account as well. When you are doing painting work, it needs to be weatherproof, rustproof, etc. You can achieve this goal by hiring a qualified and professional painter. To ensure that your paint is suitable for your area's weather, temperature fluctuations, and moisture levels, you need to know what type of paint fits your needs.
Due to our experience, we can handle these requests. Our exterior house painting Sydney services can be obtained directly by calling us.
Gutters     
Fascia  
Gable
Patios 
Garages
Verandas
Fences
Doors  
Eaves     
Drive Ways
Why Do You Need Exterior Painting?
When painting your property's exterior, the weather is the number one enemy you have to deal with. The harsh elements of your environment may include salt water from the ocean or intense heat from the hot, unforgiving sun depending on where you live. Paint is easily damaged by the harsh conditions in Sydney and throughout Australia.
If you paint the exterior of your house, you need to choose a paint that will last. To assure you of a great outcome, we have a vast amount of professional experience in exterior house painting Sydney. Additionally, our work is insured, licensed, and backed by a satisfaction guarantee. 

Customer Satisfaction
All exterior painting Sydney jobs are handled by the professional exterior painters we employ to ensure the job is done correctly. Providing our users with high-quality results and meeting their needs can be achieved. We can provide a shorter turnaround time by using the quality of our products, craftsmanship, and experience to deliver the results you expect. Considering all of these factors, we guarantee that our customers will be fully satisfied with our services. 

Result-driven
It is important to hire a professional exterior painter if you want to make a big change to the exterior of your home.
As part of our promise to you, we start by ensuring that your premises are covered and prepared for the exterior commercial painting Sydney we perform. The use of sheets, for example, can be used to protect important areas. The final step in our painting process is to ensure minimal disruption to your home or business after the job has been completed by cleaning the area using proper disposal methods.

The highest standard
The key to our success is the quality of our products and services. One thing that sets us apart from other companies in the pride we take in the quality of our work. As a result, we look forward to delivering exceptional customer service and high-quality results to every one of our customers.

Painters with expertise
Our skilled and experienced house painters can handle any painting job, no matter how complicated or large. The painters at our company can help you find the perfect colour scheme or finish for your exterior house painting Sydney. We strive to create a welcoming and comfortable environment for your guests and yourself.
Local Sydney Painting
In general, you should expect your painting work to reveal a clean and attractive outdoor appearance for your home, office, or commercial building. Non-professional exterior painters may not be able to fulfil this dream.
Our team of experts can handle any residential or commercial painting services. We paint your home or office's exterior walls as part of these exterior painting services in Sydney. Protecting your home's appearance with quality paint is both aesthetic and economically wise.
Weather can greatly affect your home's exterior, as mentioned earlier. To prevent your house's exterior from being damaged by these elements, you may need to repaint your house completely.
Solar radiation, temperature fluctuations, and moisture are no match for exterior paint. Surfaces should be primed and prepared properly before painting to ensure long-lasting results. Our experience in selecting good colours and using the right techniques comes into play here.
Exteriors are also the most visible aspects of your house. Change the paint scheme in your Sydney home to add your personality. A new home may have colors selected by the previous owner that are not appealing to you. If this is the case, this is the perfect solution.
We paint your home externally using the best materials and techniques available. With Local Painting Sydney, you can maintain the quality appearance of your home.