Premium painting
services in Sydney
Brighten up your home or office with colours. Affordable and
High-Quality painting services Sydney-wide.
Trusted Painters in Sydney
NEW YEAR, NEW VIBES, NEW PAINT
At Local Sydney Painting, we strive to provide excellent painting and decorating services for residential and commercial properties. We have provided interior and exterior painting solutions for over 30 years in a professional, courteous and friendly manner. Through affordable prices and high-quality craftsmanship, we reflect our commitment to quality. All work is performed to the highest standard with minimal mess and disruption.
We aim to complete each job to the customer's satisfaction and take pride in every job we complete. Reach out to us for further queries or send a free quote request for a painting and decorating service in Sydney.


Flexible Scheduling Options

Maintain a Clean Work Area
01.

Residential Painting
With us, you'll have the sleekest walls in your home. Our highly qualified technicians can make your interior and exterior look appealing, so why don't you try it? Keep your flawless finish in mind, and move the brush swiftly across your walls.
02.

Commercial Painting
You can count on our highly-skilled commercial painters to deliver top-notch results and hassle-free experiences no matter the size of your project. The entire process of painting an exterior to the disposal of waste afterwards is guaranteed to be a great one.
03.

Roof Painting
As far as roofing and houses are concerned, we strive to make them look new and lively. As a result of our Roof Painting services Sydney, the home's entire appearance is changed, as well as many other advantages. Let our certified roof painting specialists restore the beauty of your roof.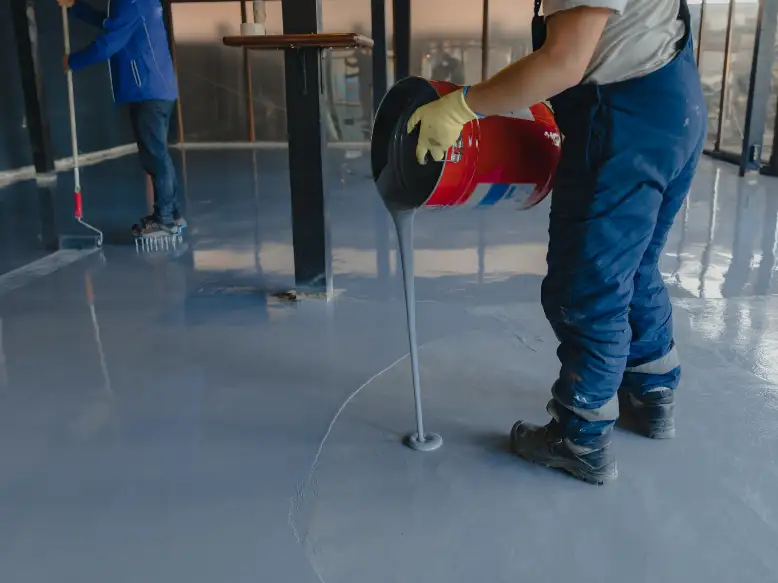 04.

Epoxy Flooring
Epoxy flooring is the secret ingredient behind impressive residential spaces. No matter how you use it, residential epoxy flooring is one of the remarkable ways to upgrade your home. With our coatings, you get a modern flooring system that is modern and functional.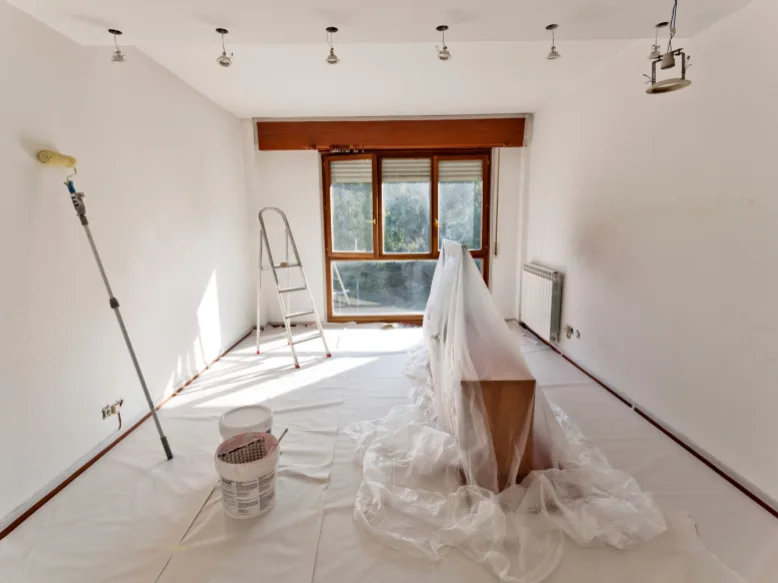 05.

Painting Interior
No matter what kind of paint you want, solid or with a zebra pattern, we have it. As a leading painting company, we have the best crews who can complete the job quickly and efficiently. Thanks to our assistance, your nursery, bedroom, dining room, or kitchen can have the correct finish.
06.

Painting Exterior
Local Sydney Painting ensures that the exterior of your property is attractive to passers-by to give them a good impression. To prevent weather damage and improve the appearance of external walls, we will have our professional painters paint them for you. So if you want to hire professional painters Sydney, contact us!
Trending
Ideas
Let our latest paint trending ideas help you stand out and make your home or office stand out.
Your Wall,
Your Colour!
We help you choose the right shades for your interior and exterior decoration projects according to your personality and lifestyle.
High Service
Standards
Our painters and decorators follow a quality control process to ensure on-time delivery and an affordable price.
Clear Pricing
System
Our painting services in Sydney do not come with hidden costs, which sets us apart from the competition.
Affordable Rates
Value for money is vital to us. We strive to deliver exceptional and top-quality service by charging reasonably and using the best materials available.
Highly Skilled Team
Hiring professional and exceptionally skilled painters in Sydney can give your place a new look. We are proud of the standard of our job, which is a testament to our highly experienced team.
Quality Work
We place a high value on quality. Our team of experts strives to meet your deadlines while providing a quality product at a reasonable price. Our wall and ceiling paintings in Sydney are unparalleled in terms of quality and excellence.
Customer Support
Only through exemplary customer service can good painting services Sydney exist. As a result, we provide the best customer service at Local Sydney Painting. Feel free to contact us!
Reliable, friendly, and Clean Service
We have a friendly and reliable team that pays close attention to details regardless of the job size. Keeping it clean as a private space is essential, so we clean it at the end of each visit.
Servicing Sydney, Eastern Suburbs and Beyond
With a vast network, our painting contractors in Sydney can provide services in various parts of Sydney. As a result, we can provide quality painters Sydney in various locations.
Committed To Quality Since 2010
There are many painters in your area, but finding a professional company that can deliver an expert finish to any painting and decorating project in Sydney will take a lot of work. We provide quality painting services Sydney to homes and businesses in Sydney.
As one of the exceptional painting companies in Sydney, we take our work seriously to satisfy all our customers. You won't get better painters in Sydney than Local Sydney Painting. Moreover, our company provides the best painting services and ensures our clients' health and safety. To provide clients with the best service, we only use the best products and use low-VOC paints.
Best Interior and Exterior Painter in Sydney
Delivering painting and decorating projects in a short time frame, completed to the high standard and within budget.